Please review the site Rules, Terms of Service, and Privacy Policy at your convenience.
Rules, TOS, Privacy
What do you think of this . . .
Link: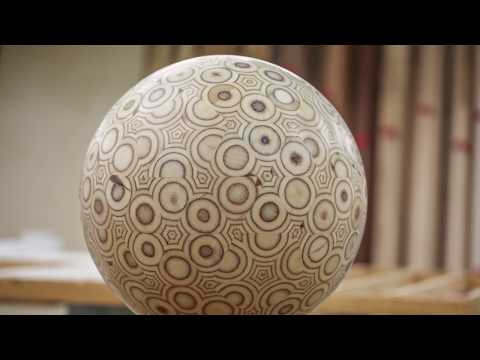 . . . as a speaker cabinet construction technique? A large sphere would be the ideal shape for a baffle, at least in terms of diffraction. So, just as long as you do not cut large circular flat spots on the sphere to mount the drivers, you should be OK. No bracing required, as the pressure build up inside the sphere would be equally distributed.
The author makes this 19" sphere out of 3/4" birch plywood, so the internal volume would be 1.6 cu. ft. That would be just about right for a couple small 6 inch woofers mounted on the sides. I'm thinking MTM with a small 1 inch hole drilled for a press-fit tweeter. Then flank the small tweeter with a couple small 3" flat membrane type mids. Thoughts?